SPARK 3-UP TRIXX | Quetzal Green / Manta Green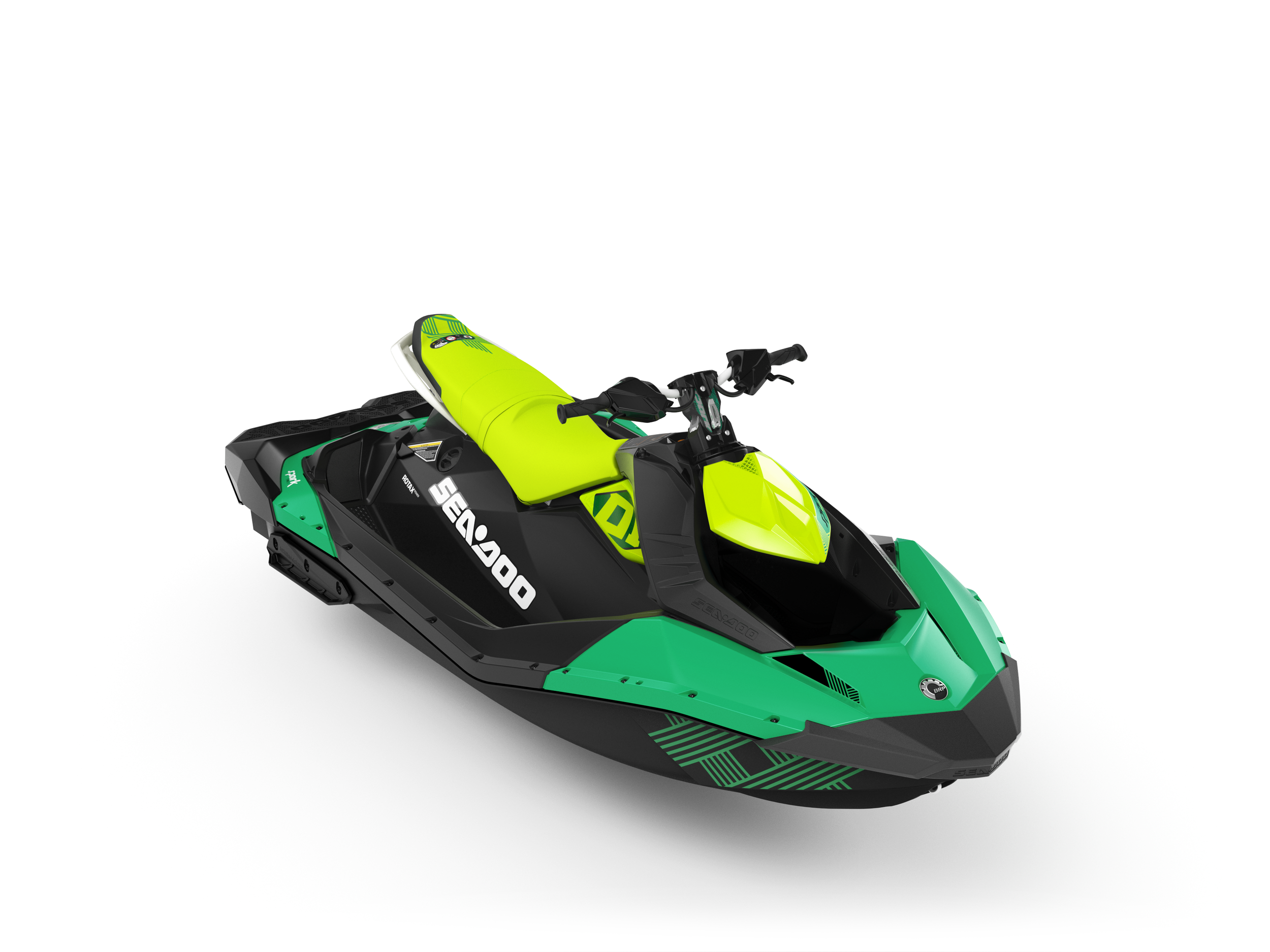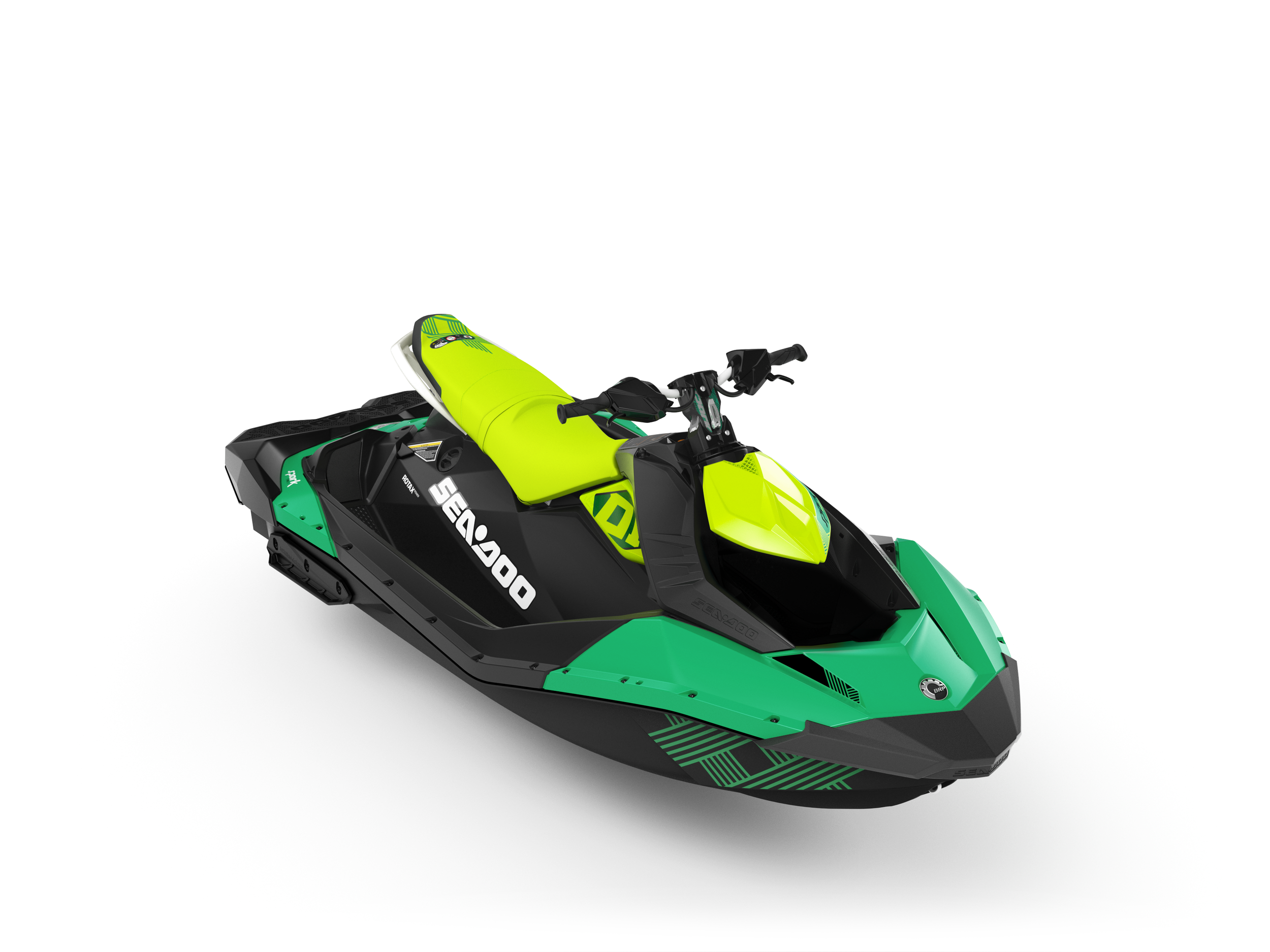 SPARK 3-UP TRIXX | Quetzal Green / Manta Green
Den enestående SPARK TRIXX
The one-of-a-kind SPARK TRIXX™ makes pulling off tricks so easy and so much fun, you'll never want the day to end.
Play like never before with your watercraft. Because pulling off tricks has never been so easy and so much fun.
This exclusive Sea-Doo feature lets you exaggerate how high you can raise the nose or how deep you can bury it in the water. Which means pulling off tricks has never been so easy, or fun.
The step wedges provide more stability and confidence in different stand-up riding positions. Making it easier to pull off tricks like a pro.
Adjusting the steering lets you customize your experience to your personal riding style. A variety of positions offers you more leverage to easily maneuver the watercraft regardless of the water conditions.
Listen to your music in, on, or off the water with this fully-submersible and removable audio system. Loaded with two 25 Watt speakers with Bluetooth Connectivity and featuring a rechargeable lithium battery and control pad for easy adjustments on or off your watercraft. (Ikke inkludert)
Exclusive to Sea-Doo, the iBR system lets you stop sooner for greater peace of mind and offers more control and maneuverability.